A Lyon 2 thesis prize awarded to a doctoral graduate of the Magellan iaelyon Research Center
Evènement |
April 26, 2021
The University of Lyon 2 has awarded one of its two jury prizes to Constance Dumalanède for her thesis in Management Sciences, which was defended in December 2019 and carried out under the supervision of Marielle Pavaud, Professor at iaelyon – University Jean Moulin Lyon 3.
prix
The jury of the thesis prize of University Lumière Lyon 2, made up of Research Directors and representatives of the doctoral schools of Lyon 2, came together to select the 3 laureates of the Lyon Lumière 2019 award, amongst 55 received and expertized applications.
On top of these three prizes, the jury also awarded a "jury prize" to two other candidates, including Constance Dumalanède, for her thesis:
"
Un management stratégique dédié à la prestation de services de santé primaires aux plus démunis des régions en développement : un business model Bottom the Pyramid (BoP) et son système propositionnel
"
("A strategic management for delivering primary health care services to the poorest people in developing regions: a Bottom of the Pyramid business model and its system of propositions")
The result of this doctoral research is a generic business model which is aimed at organizations that want to deliver primary health care in varied poverty contexts. This tool is armed with proposals of conceptual and operational order which can be manipulated by researchers and practitioners respectively. The prescriptive aim of this research thus offers sources of reflection and action to the scientific community and to actors on the ground.
This award, given by Isabelle von Bueltzingsloewen, Vice-President of Research of the University Lyon 2, is a recognition of her doctoral studies and the quality of her thesis.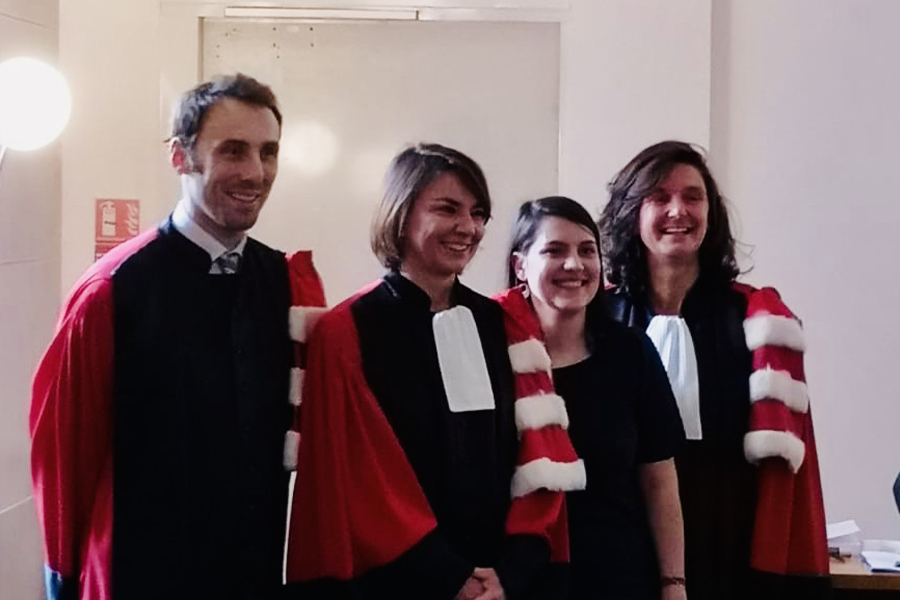 The path of Constance Dumalanède, at iaelyon and Magellan
Constance joined iaelyon in our
Master Management et Commerce Internationa
l (Master's in International Management). After she spent the second year of her degree at the University of Melbourne (Australia), she then worked for a year in business. She rejoined the University as a student to do a research Master's degree in the
Master 2 Etudes et Recherche en Management
(Master's in Research and Management) before continuing into a doctorate at the Strategy Group of Magellan iaelyon Research Center thanks to obtaining a doctoral contact with the University of Lyon 2.
"Joining the Magellan iaelyon Research Center has been stimulating, both for the structure that it provided me and the interactions with the other doctoral students, as well as the exchanges with researchers in the Strategy Group and their input on my work. I also really appreciated the seminars organized by the Doctoral School in Management and Economics run by both French and international researchers, which helped me discover new theoretical fields. Obtaining a doctoral contract with the University of Lyon 2 was also an opportunity to explore a theme which is close to my heart: the Bottom of the Pyramid strategies, which are strategies designed for populations living in extreme poverty. I am delighted that this field is gaining momentum in management sciences and I hope it will continue!"

Constance Dumalanède
"From her first Master's degree to her second, up until the doctorate, Constance evolved her interest throughout her journey, but with BoP always present! I am delighted that this prize was awarded to Constance, who is not your typical teacher or researcher, who is committed to this cause not just through Research but by also creating a project that is meaningful, pragmatic, and for which the topic extends through different contexts and universes"

Marielle Payaud, Constance's thesis supervisor
We would like to extend our congratulations to Constance, who has been pursuing a career as an Associate Professor at the IUT Saint-Etienne since September 2020.
Magellan iaelyon Research Center